Skincare Products
As we age, our skin can often begin to display a number of problems. While there are a large number of skin care products out there, it can be incredibly hard to know exactly which one will work for your skin type and issues. At AestheticFX, we carry a variety of skin care products designed to meet the needs of our patients in Frisco, TX. Additionally, Beverly Farris and the rest of our experienced staff are always on hand in order to determine the correct product(s) to soothe and revitalize a patient's skin.
NeoCutis
NeoCutis is a line of skin care products dedicated to alleviating the visible signs of aging in the skin. Generally, they utilize Processed Skin Proteins and Micro Protein Complex, which are able to provide a smoother, softer, and more healthy appearance. BIO SERUM FIRM, LUMIÈRE, and PERLE each have their own distinct benefits that our patients have found to be extremely useful when it comes to their skin.
Call our office in Frisco, TX, to learn more and purchase these products.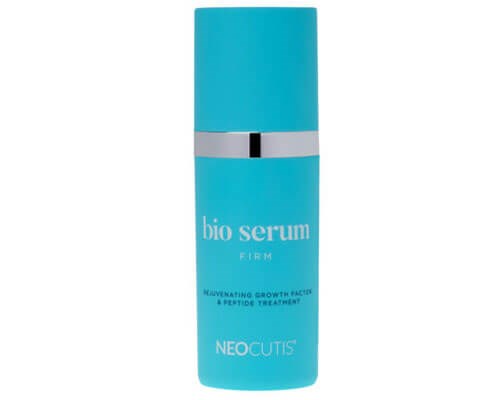 BIO SERUM FIRM
Rejuvenating Growth Factor and Peptide Treatment
The only anti-aging formulation utilzing human growth factors and proprietary peptides in order to deliver stunning results to the skin of the face, neck and/or décolleté in less than a week.

BENEFITS:
Reduces the appearance of fine lines and wrinkles on the skin while simultaneously smoothing texture, brightening tone, improving hydration, and enhancing its overall firmness.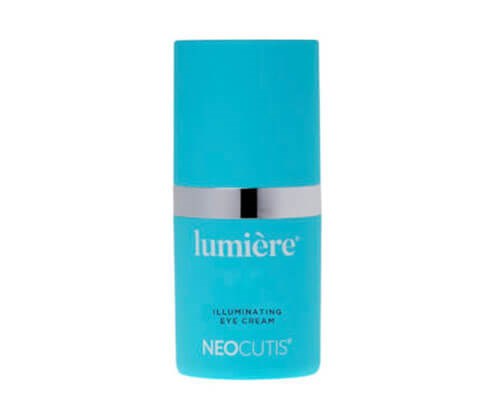 LUMIÈRE
Illuminating Eye Cream
Designed to restore and smooth the area around the eyes by fully utilizing the capabilities of growth factors.

BENEFITS:
Significantly reduces the appearances of fine lines, wrinkles, crow's feet, puffiness, and darkness in the delicate areas around the eyes.
PERLE
Skin Brightening Cream
Patients experiencing uneven skin tone will love PERLE Skin Brightening Cream, a groundbreaking product that can even out the skin tone with just twice daily application.

BENEFITS:
Using just four ingredients, this cream is able to seamlessly brighten the skin and balance out the general tone of the skin.
ZO Skin Health Products
CBD+
As the first professional skincare solution to utilize full-spectrum CBD, CBD+ is able to offer benefits that are simply unobtainable through other means. This use of CBD allows its products to soothe the skin while performing their designated jobs, providing results that look natural and healthy. We offer a wide selection of their products in order to ensure all of our patients can find something to suit the needs of their skin.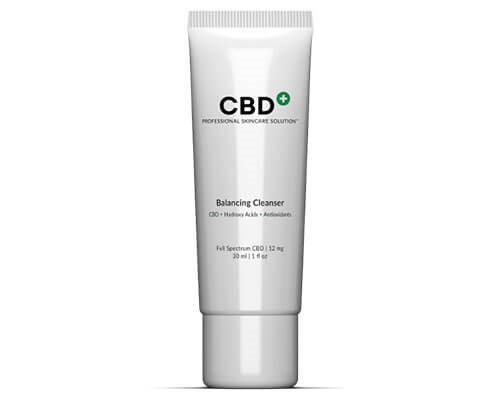 CBD+ Balancing Cleanser
Full Spectrum CBD | 12 mg
By using the CBD+ Balancing Cleanser every morning and evening, patients can greatly increase the health and appearance of their skin.

BENEFITS:

Rids the skin of bouts with redness or stress
Evens out the texture of the skin
Enhances the skin complexion by aiding the skin barrier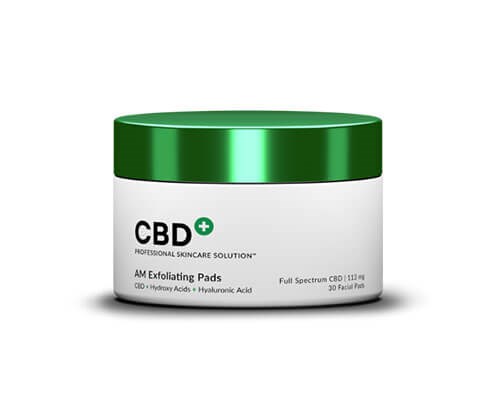 CBD+ AM Exfoliating Pads
Full Spectrum CBD | 113 mg
This once-a-morning exfoliating pad is able to ensure the surface of the skin always remains smooth and healthy.

BENEFITS:

CBD keeps the skin free of any redness and/or stress
Hydroxy acids enhance the overall skin texture
Hyaluronic acid allows the skin to stay hydrated throughout the day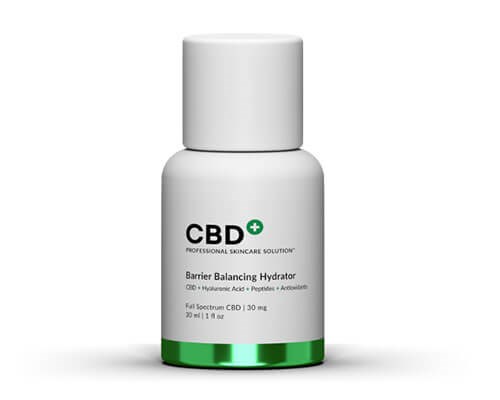 CBD+ Barrier Balancing Hydrator
Full Spectrum CBD | 30 mg
The CBD+ Barrier Balancing Hydrator is a twice-daily serum designed specifically with skin hydration and health in mind.

BENEFITS:

Eliminates any redness or stressed skin
Targets uneven texture on the surface of the skin
Plumps the skin, providing a fuller, more youthful appearance
Increases the health of the skin barrier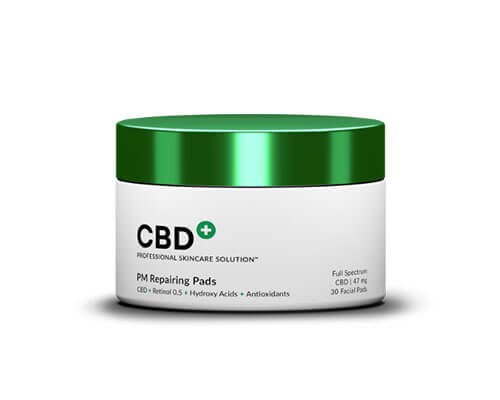 CBD+ PM Repairing Pads
Full Spectrum CBD | 47 mg
If your skin has been subject to recent damage or poor health, these repairing pads can be an incredibly way to restore it to its former vigor.

BENEFITS:

A healthy dose of CBD keeps the skin calm
The utilization of hydroxy acids ensures an improved skin texture
Retinol 0.5 diminishes the appearance of fine lines, as well as uneven skin tone and texture
The overall complexion of the skin will be boosted, thanks to antioxidants reinforcing the skin barrier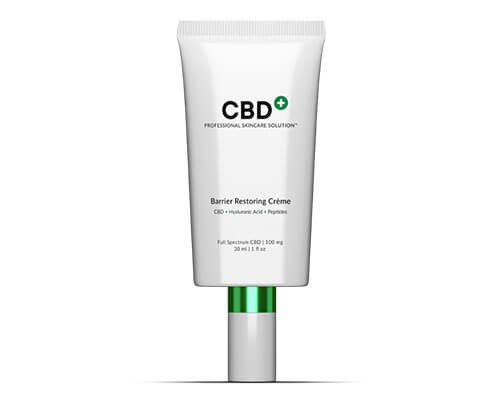 CBD+ Barrier Restoring Creme
Full Spectrum CBD | 100 mg
As one of the best ways to restore your skin after a laser treatment, this product is often recommended to patients for use immediately after their session.

BENEFITS:

Keeps redness and stress in the skin to a minimum
Provides and maintains hydration in the skin throughout the day
Increases the amount of collagen in the area, producing fuller skin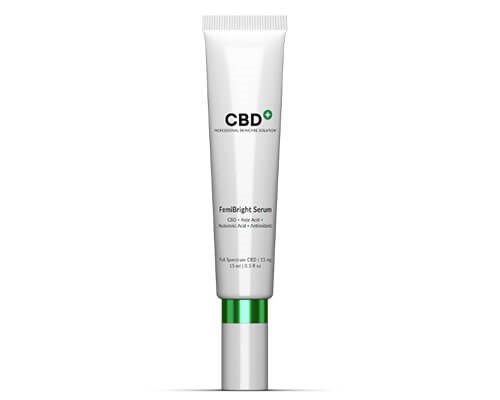 CBD+ FemiBright Serum
Full Spectrum CBD | 15 mg
Keep skin discoloration to a minimum, while enhancing the hydration and quality of your skin with the CBD+ FemiBright Serum.

BENEFITS:
A unique mix of CBD, hyaluronic acid, and peptides ensure the skin is hydrated, free of redness, and visibly plump.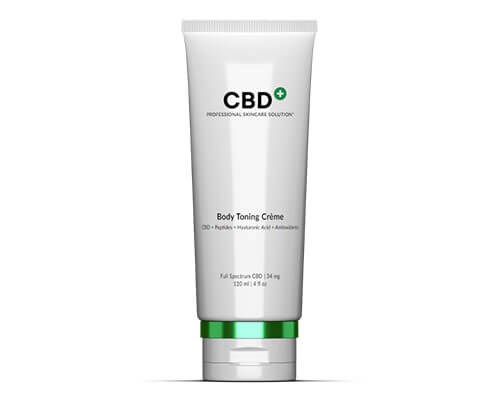 CBD+ Body Toning Creme
Full Spectrum CBD | 34 mg
Allows patients to precisely control the tone, firmness, and overall appearance of the skin using twice-daily application.

BENEFITS:

Treats red and/or stressed skin
Increases the overall hydration of the skin
Enhances the skin's volume and plumpness
Corrects skin complexion by boosting the health of the skin barrier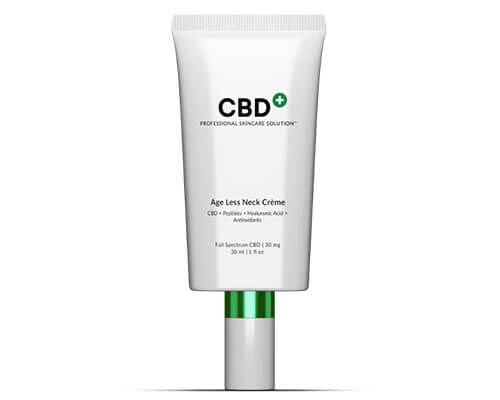 CBD+ Age Less Neck Creme
Full Spectrum CBD | 30 mg
For many patients, it can be incredibly difficult to find a product that successfully treats the skin around their neck. The CBD+ Age Less Neck Creme offers a number of benefits that cannot be found anywhere else.

BENEFITS:

The use of CBD ensures redness and stressed skin are properly treated
Hyaluronic acid quickly and efficiently hydrates the skin
Plump skin is easy to attain, thanks to its use of peptides
Antioxidants aid the skin barrier to improve its complexion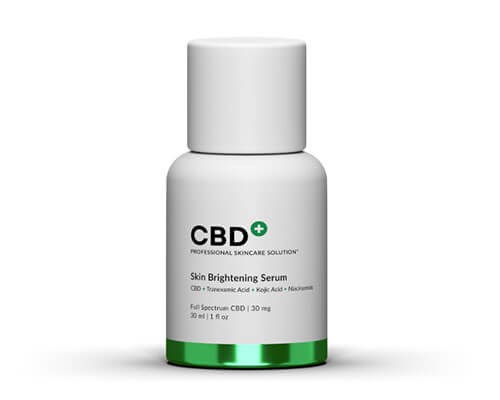 CBD+ Skin Brightening Serum
Full Spectrum CBD | 30 mg
Patients with uneven or dull skin tone can make full use of the CBD+ Skin Brightening Serum in order to take full control of the appearance of their skin.

BENEFITS:

Calms the skin, ridding it of any redness or stress
Eliminates skin discoloration, dark spots, and other signs of aging
Enhances the luminosity of the skin
Balances out uneven skin tones