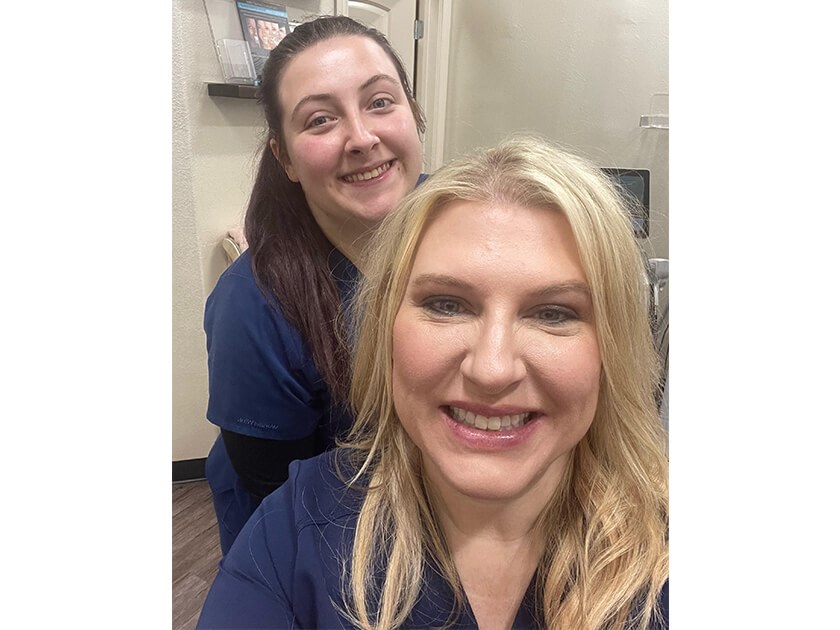 At AestheticFX Med Spa, we aim to provide our patients with a superior cosmetic experience. We can only do that with the help of our talented team. We make an effort to employ a diverse group of individuals who can help us provide our patients with a well-rounded, positive experience. Our team has a variety of experiences helping individuals reach their aesthetic goals.
Aubrey Ross-Istok is a Registered Nurse, specializing in Critical Care where she currently works at a Level I Trauma Center in North Texas. Aubrey has over 6 years of medical training and experience while working in the areas of Emergency Medicine and the Intensive Care Unit. Aubrey and her husband reside in Plano, Texas.
Education and Experience
Aubrey received her Bachelor of Science in Communications from McNeese State University in Lake Charles, LA in 2008. While spending several years in the communications department for several DFW emergency companies, she felt something was missing. It was during this time where she found her calling for a more hands-on approach and personal involvement with the clients and patients.
Aubrey completed her Emergency Medicine Technician program in 2011 from UT Southwestern Medical Center in Dallas and later completed her Bachelor of Science in Nursing from Texas Tech University. She has worked as an Intensive Care Unit nurse for over three years now and has continued to receive advanced training on a variety of procedures and advancements in the medical field.
As a former fitness competitor, trainer, and model, Aubrey has always been interested in helping others to look and feel better. The opportunity to expand her passion in this area of the medical field became a reality with the launch of AestheticFX Med Spa in Frisco, Texas. Aubrey has undergone procedure-specific training at the National Laser Institute and received hands-on experience using these medical aesthetic techniques.
Aubrey provides services for AestheticFX Med Spa alongside the owner, Beverly Farris, Nurse Practitioner, where both operate under the delegation of the Medical Director Robert Duhaney, MD. With the collaborative approach instituted at AestheticFX Med Spa, Aubrey takes the time to consult with clients to provide a trusting and safe environment while helping her clients to achieve their desired results.
Related Posts